PlayerUnknown's Battlegrounds
Games

PlayerUnknown's Battlegrounds
Schaut euch dieses Spiel mal an.
PlayerUnknown's Battlegrounds ist ein Online-Multiplayer-Shooter, der sich ganz auf ein neues Spielkonzept konzentriert.
100 Spieler werden über eine 8x8 km große Map abgeworfen, die immer kleiner wird.
Während das Spiel läuft, findet man zahlreiche Waffen und Fahrzeuge, um die sich die Spieler harte Kämpfe liefern.
Wer am Ende übrig bleibt, gewinnt.
PlayerUnknown's Battlegrounds läuft mit der Unreal-4-Engine.
Link: PUBG - Steam
Xmas @ KBR-Ostfriesland-UT2K4
KBR-Server
01.12.2017 - 14.01.2018 - KBR-Ostfriesland-UT2K4

Dieses Jahre ist unser UT2004 Server wiedermal in Weihnachtsstimmung.

RPG-Modus aktiv - Am Ende der Zeit bekommt der Spieler mit dem höchsten Level eine kleine Gamermaus als Geschenk.


Das KBR-Team wünscht eine feine stimmungsvolle X-mas Zeit.
Zockerabend
KBR-Clan

Wir möchten alle Arten von Gamern einladen.
Zu unserem offenen Zockerabend.

Jeden Freitag ab 21 Uhr versuchen wir uns auf unserem TS3 zu treffen.
Sind offen für alle Arten von Online-Games, oder einfach nur zum Unterhalten.
GRIP - Early Access
Games

Es gibt einen feinen Racer...... wie früher der Rollcage. Verfügbar über Steam.
Sehr schnell.......wirklich sehr schnell.... schaut euch das Teil mal an....



Link: Caged Element Inc - Steam
7 Days to Die
Games

7 Days to Die Server at KBR-Ostfriesland
Die beiden KBR-Mitglieder Aegge und KBR-Pudding habe sich einen 7 Days to Die Server geleistet und lassen ihn unter KBR-Ostfriesland Flagge laufen.
UT2003 ist wieder da
KBR-Server
UT2003 is back at KBR-Ostfriesland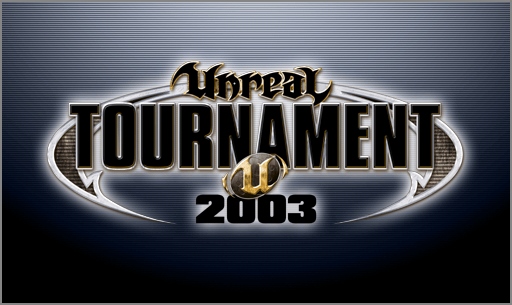 Dank eine Spende von KBR-Kabel, haben wir wieder einen UT 2003 Server mit RPG - viel Spass........
IP: 85.14.238.107:7777
2 Server offline now - UT99 and UT2003
KBR-Server
After many years of fragging - we decide to cancel this two Server.



KBR-Ostfriesland-UT99
KBR-Ostfriesland-UT2003




Many thx to all the Players.



Score.........